Gymnastics for School Groups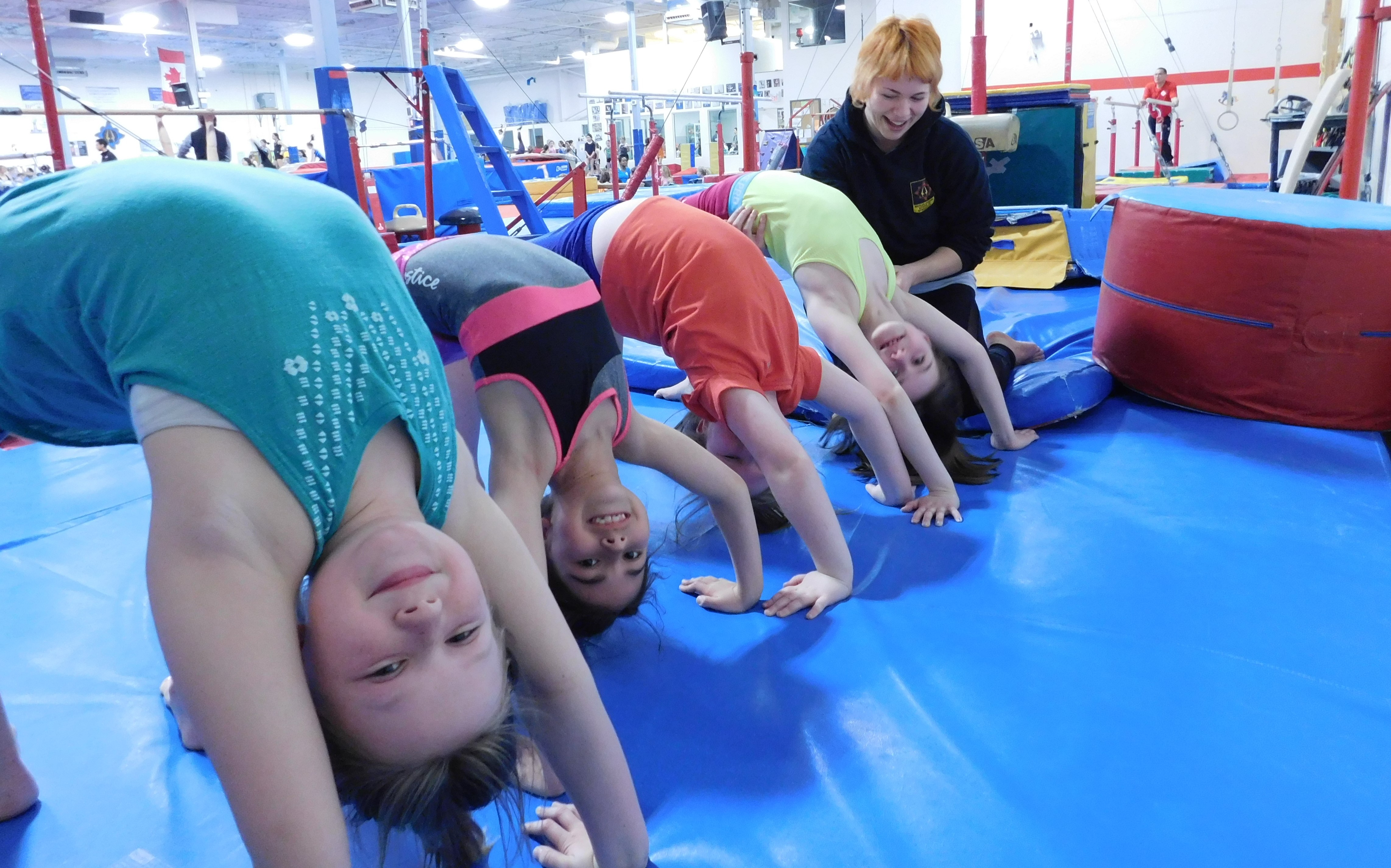 Public & Private School Gymnastics Programs
Contact Us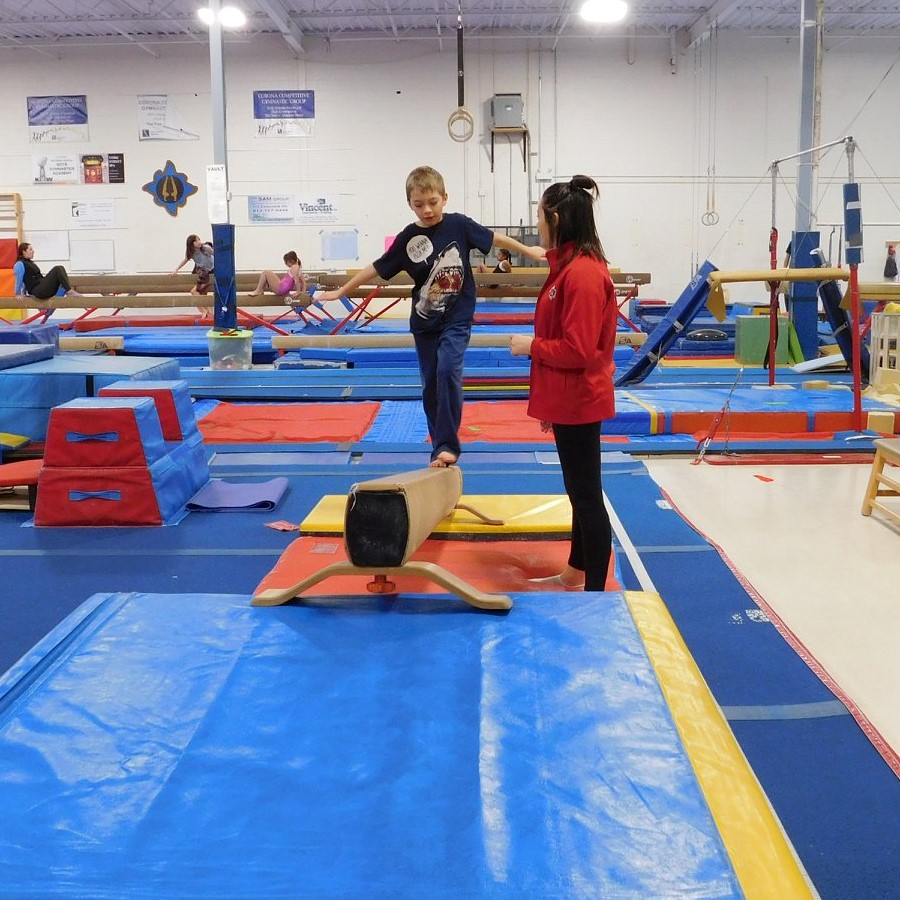 Give your students the opportunity to learn gymnastics with state of the art, Olympic caliber equipment at Corona Gymnastics in Ottawa. Our 14,000 square foot facility can accommodate large classes or small groups, providing children with the opportunity to develop their fundamental physical awareness and abilities through our specially designed gymnastics programs.
Since 1972, our coaches and administrators have been designing curriculum that helps children of all ages learn the tenets and techniques of balance, flexibility, strength and agility. Programs may range from a one-session field trip to a three month program that takes children beyond the fundamentals of gymnastics.
Come see why so many public schools, private schools, daycares and nursery schools have already brought their students for a fun-filled gymnastics program!
Specific days and times available and cost per child is available at the time of booking. If you would like more information please contact us in Ottawa at 613-224-6524 or by email at pfyfe@coronagym.ca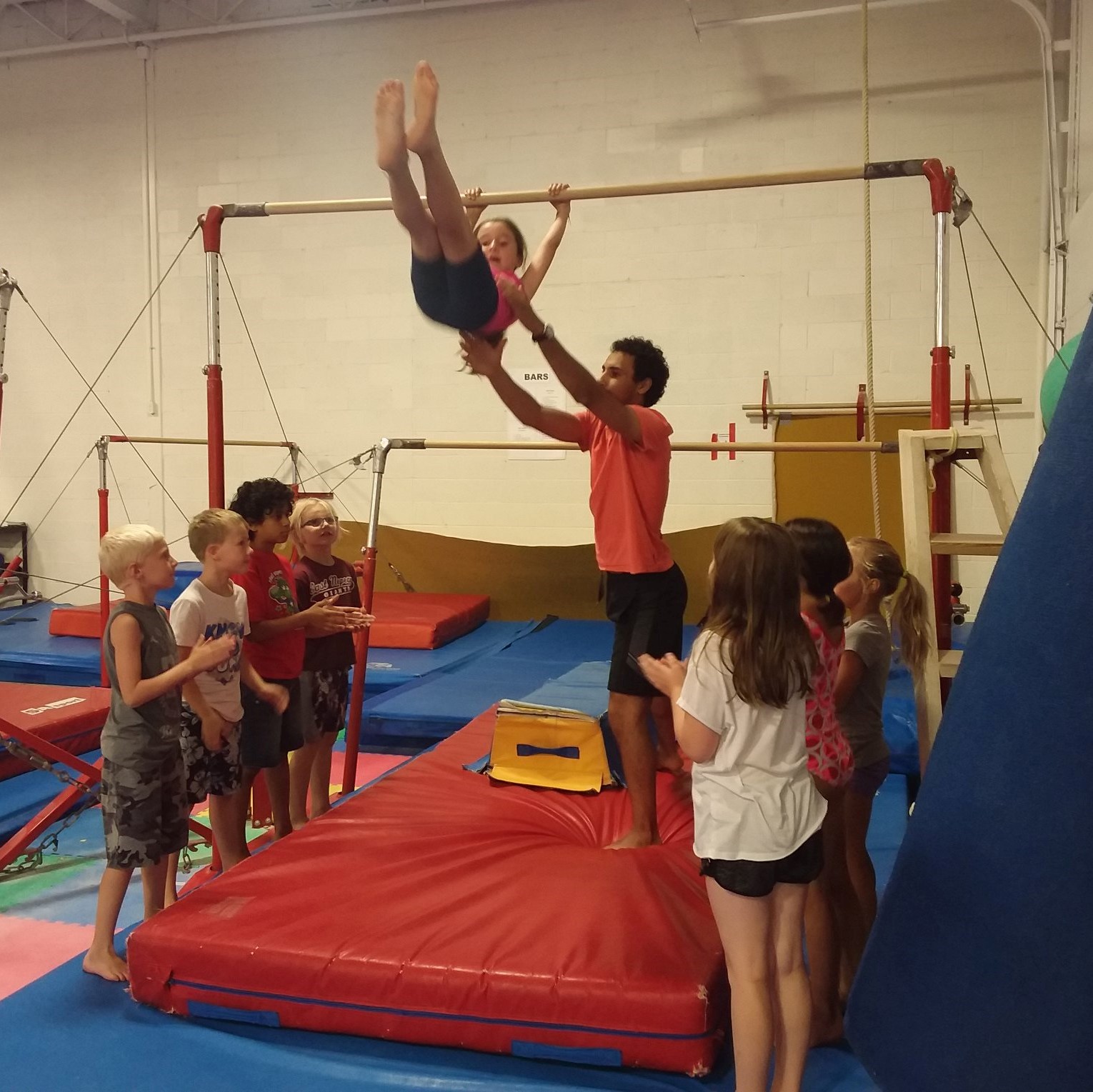 Give your Homeschool students an interactive Ottawa gymnastics experience that they're sure to enjoy. Come and join our weekly Homeschool gymnastics classes, where children are taught the fundamentals of gymnastics that are the foundation of all sports. Our experienced coaches ensure a positive and inclusive environment where kids can meet new friends and grow their confidence, all while learning valuable skills that will help develop their physical abilities.

For more information on this class, please contact our office in Ottawa at 613-224-6524 or email us at pfyfe@coronagym.ca