Recreational Gymnastics
All Recreational Gymnastics Classes at Corona Gymnastics follow the CanGym National Badge Program. CanGym is the nationally recognized curriculum for recreational gymnastics in Canada.
As children progress through the different levels of the CanGym program, they will be awarded badges that correspond with achievements in the curriculum. Coaches at Corona Gymnastics strive to teach these gymnastics skills in an upbeat and inclusive environment that prioritizes our 3Fs: Fun, Fitness and Fundamentals!
For Ages (girls):
5 - 6 years old
For Ages (boys):
5 - 6 years old
Duration:
1.5 hour classes
View Available Classes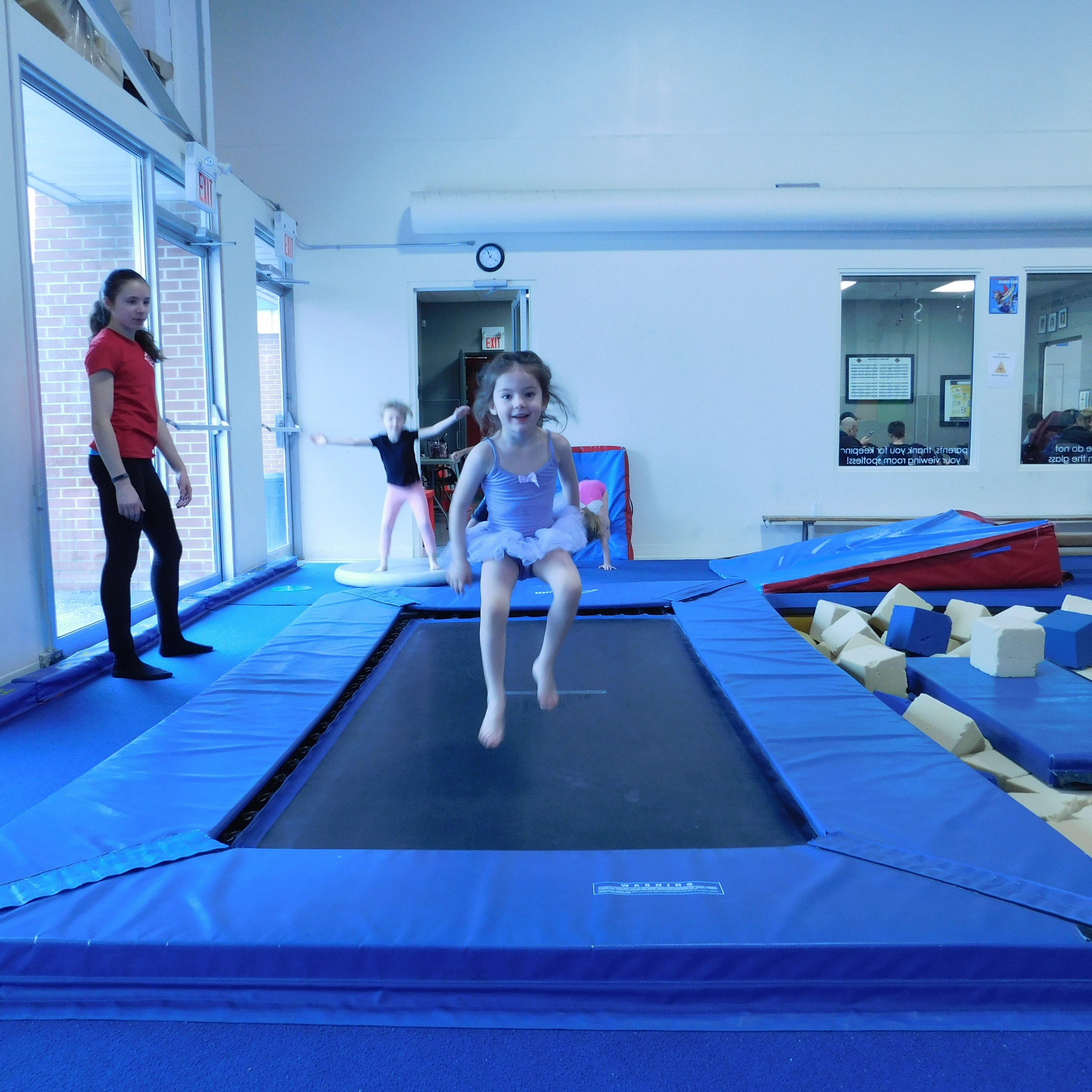 The Dynamos and Spartans program is an energetic introduction to gymnastics for beginners. New gymnasts and children who have previously taken introductory gymnastics classes are both welcome to join!
This two-stage program corresponds with the first two badges of the Cangym program. Throughout each session, coaches bring a fun and engaging approach to learning gymnastics fundamentals. As each child progresses, they earn colourful stickers that they can add to their Corona Gymnastics Certificate.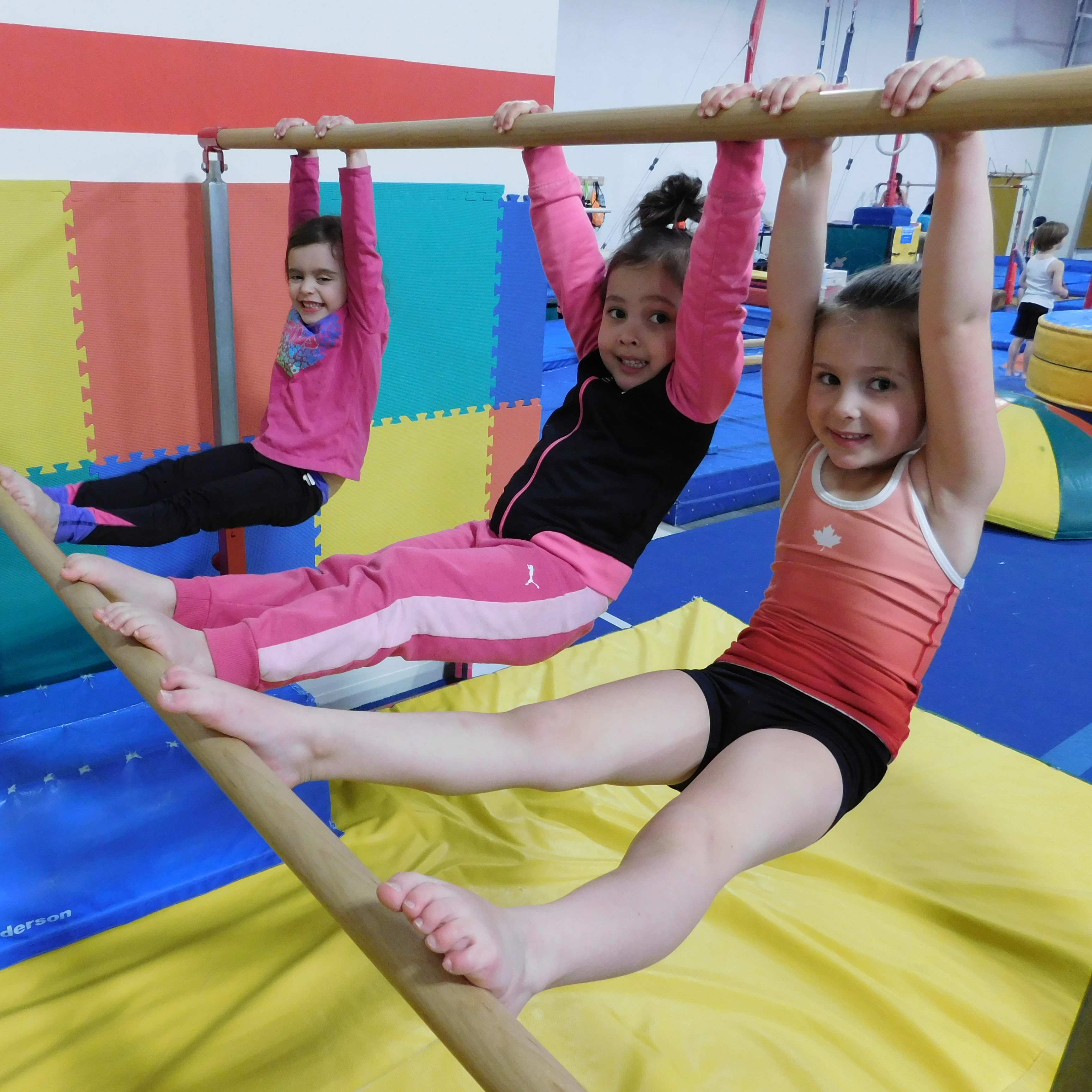 Gymnasts completing the Novice 1 gymnastics program will work towards their Burgundy and Red badges, as part of the CanGym badges incentive program. At this level, gymnasts work with coaches in a positive and encouraging environment to safely learn the fundamentals of introductory gymnastics. Parents can expect their kids to develop their balance and control by practicing skills such as a forward and backward rolls down an incline, balances on the beam, and much more.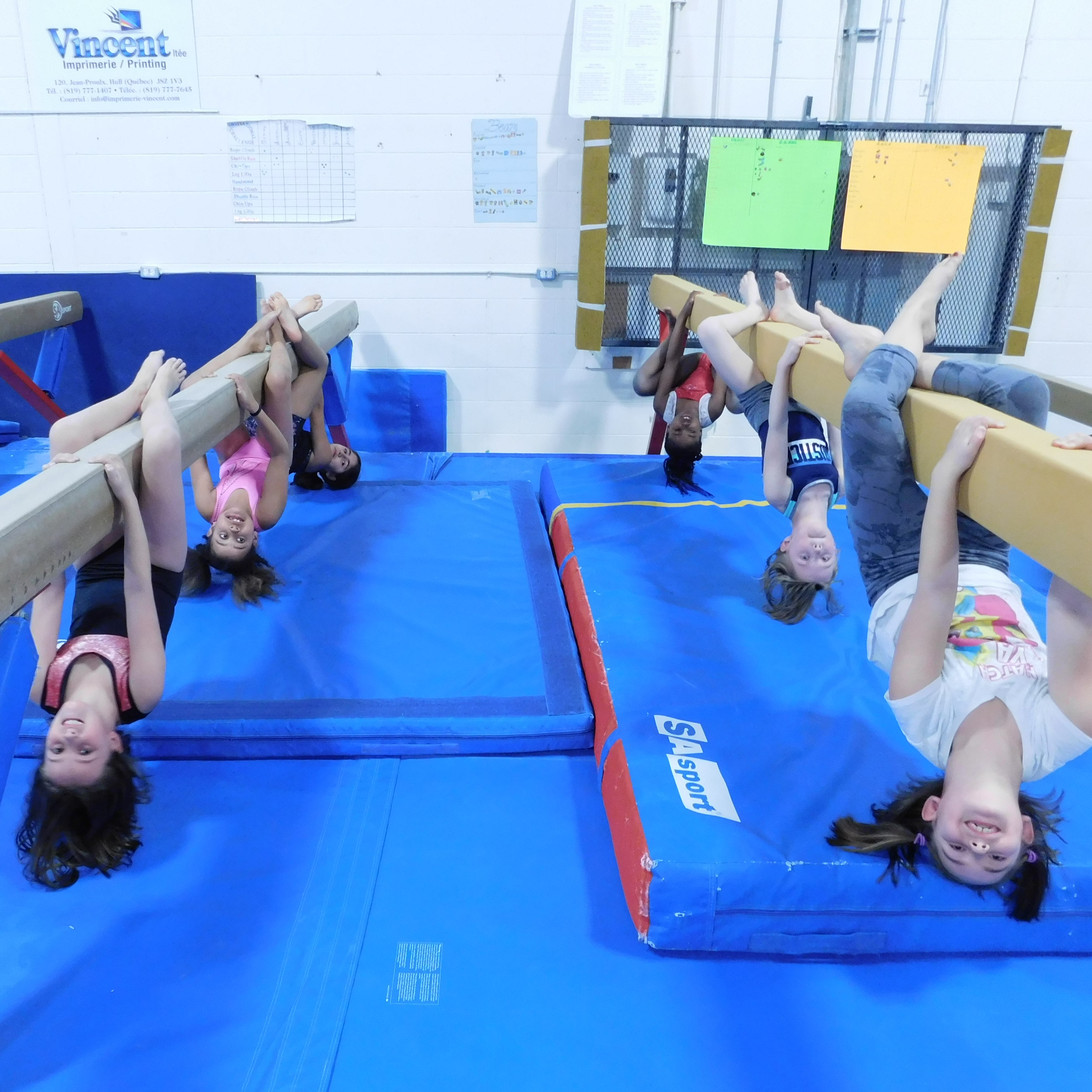 The Novice 2 gymnastics program continues to develop a gymnasts balance, strength, flexibility and control. Throughout this program, gymnasts will complete skills such as a straight body inverted hang on bars, handstands, cartwheels and more. Coaches adjust skills and challenges based on the achievements and progression of individual group members. During this class, gymnasts will be working to achieve their Tan and Bronze CanGym badges.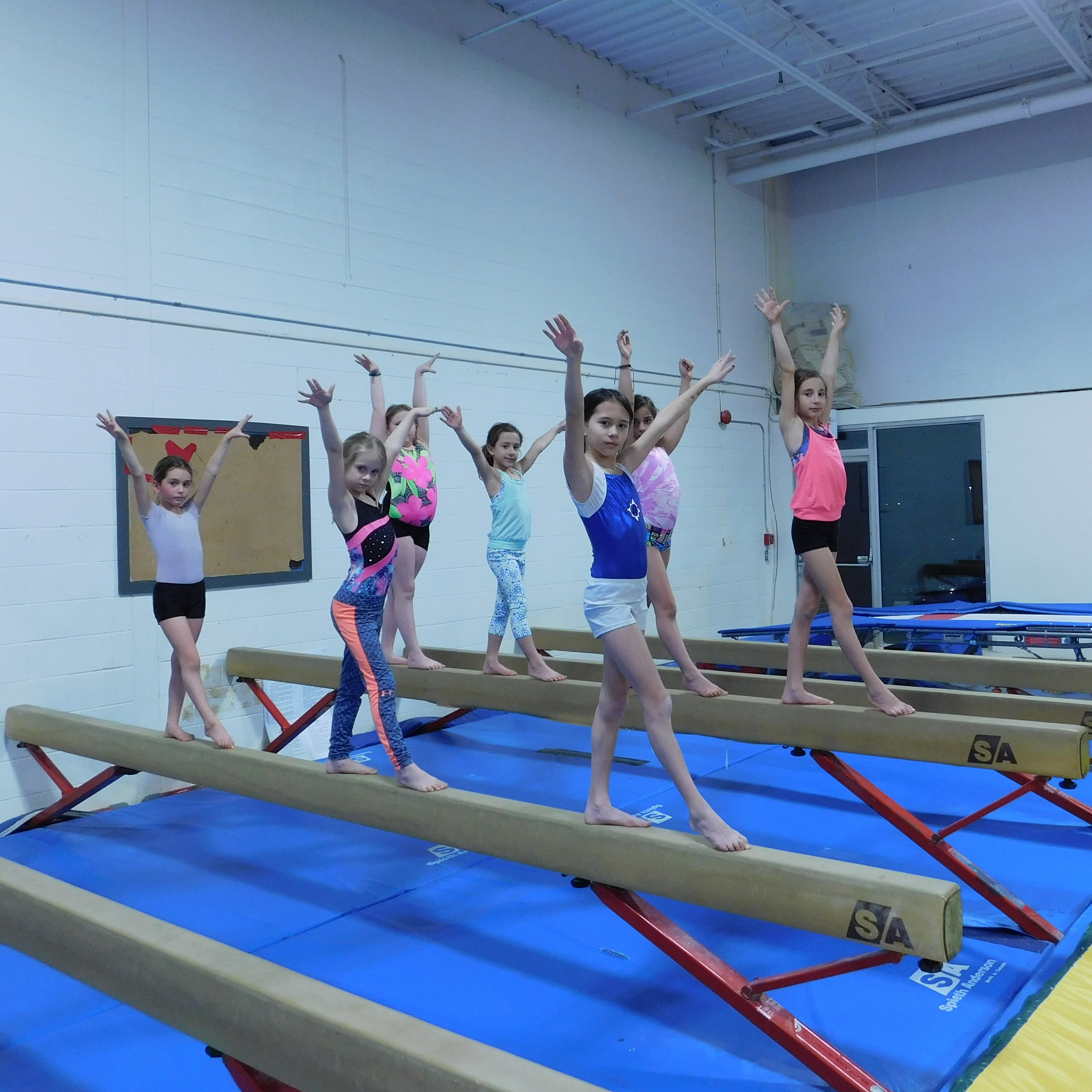 Gymnasts in the Pre-Teen & Teen Novice program are working on their gymnastics skills corresponding to Tan and Bronze CanGym badges. Coaches in the Pre-Teen & Teen Novice program create a fun and positive environment, encouraging gymnasts to challenge themselves under their safety and guidance.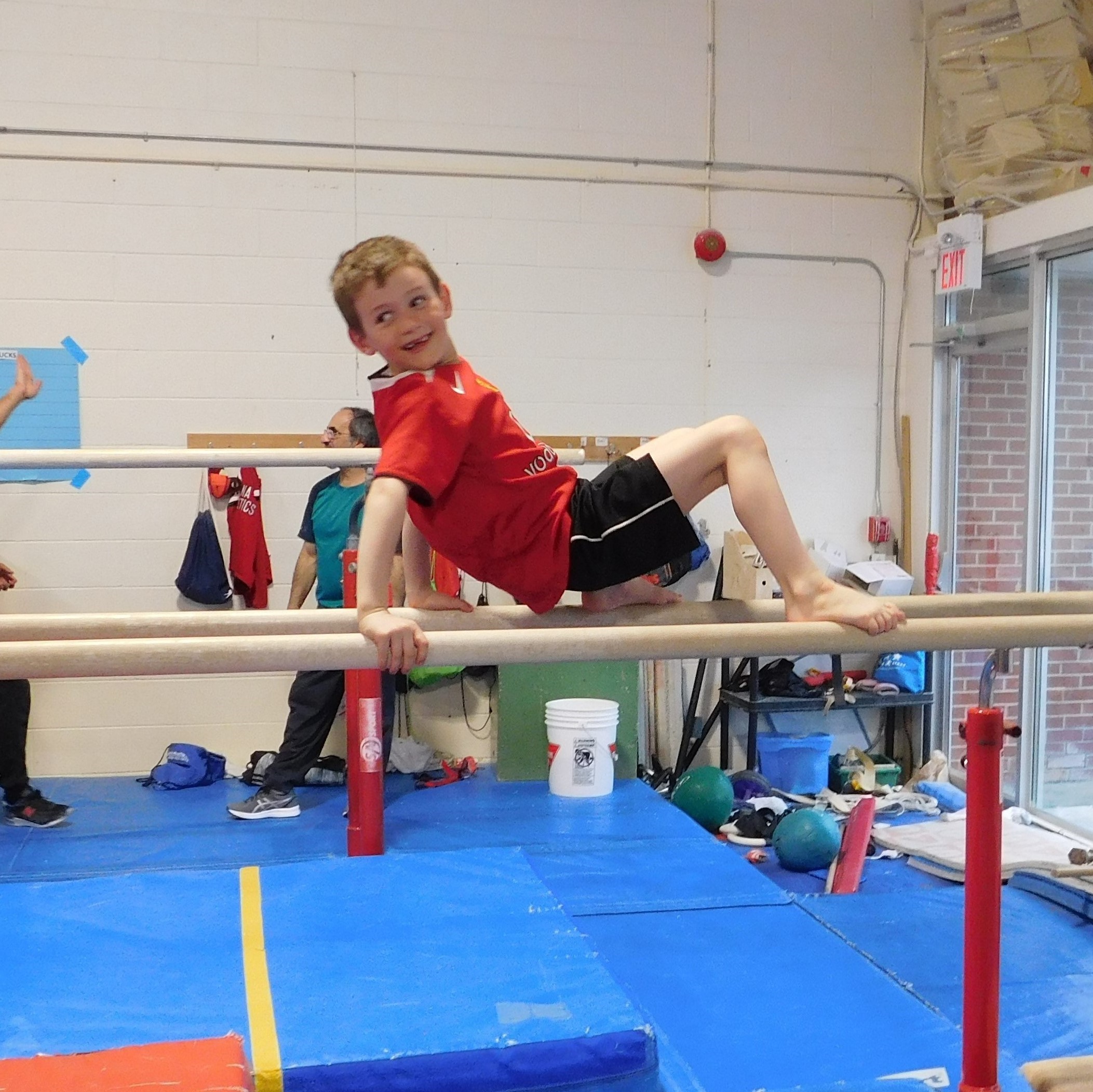 Gymnasts training in the Novice Boys Gymnastics program will improve their strength, flexibility and control by learning skills that correspond to CanGym's Burgundy, Red, Tan and Bronze badges. Gymnasts can expect to learn cross support on parallel bars, cross support swings on bars, shoulder stands and handstands on floor, and more.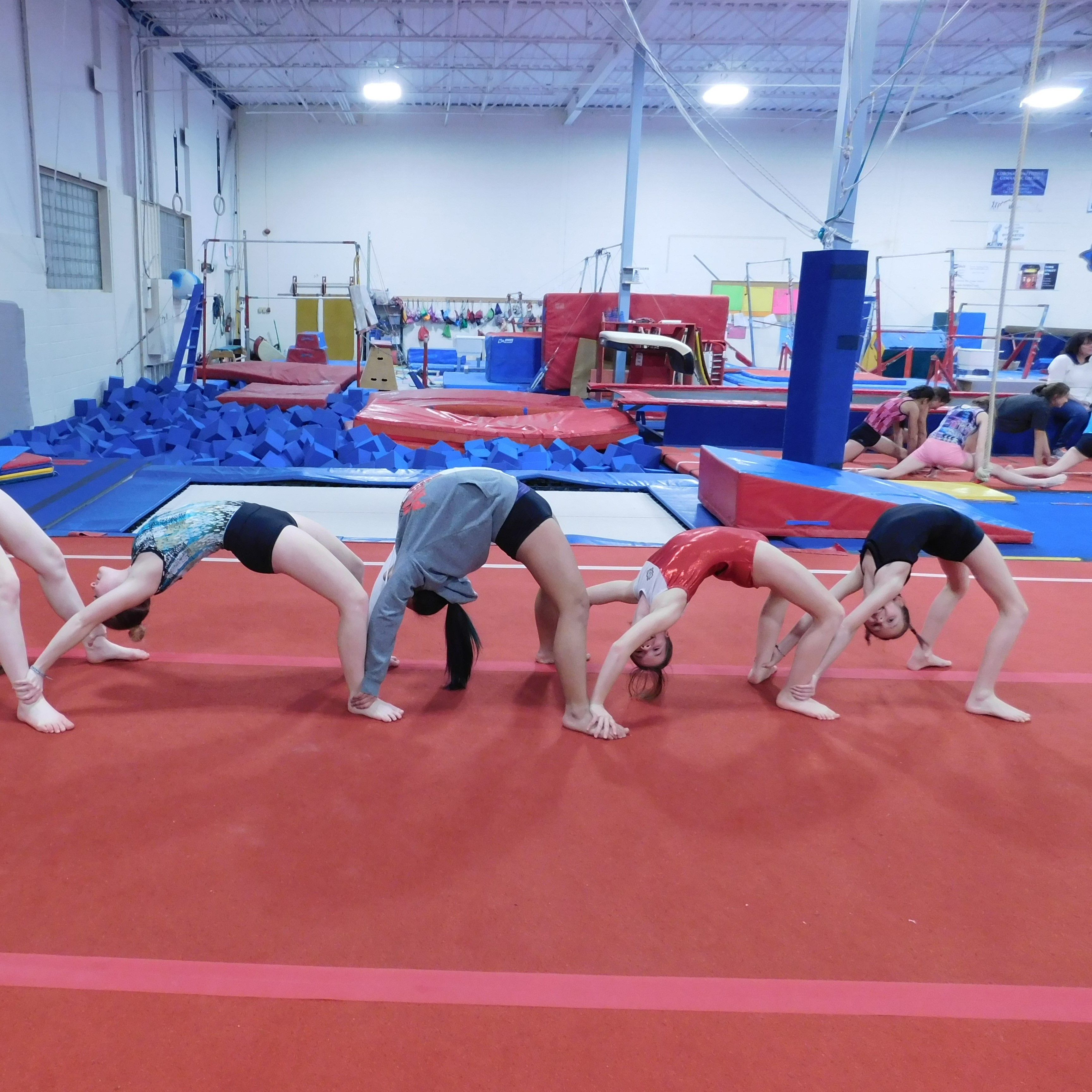 A gymnastics class for 9 year olds and up, the pre-intermediate program introduces gymnasts to some new intermediate skills while they continue to work on their CanGym Bronze badge. This class offers a great opportunity for gymnasts to progress into intermediate challenges which can help them complete their remaining Bronze level skills. The prerequisites for this class include completed CanGym badge levels 1-3 (Burgundy, Red, and Tan).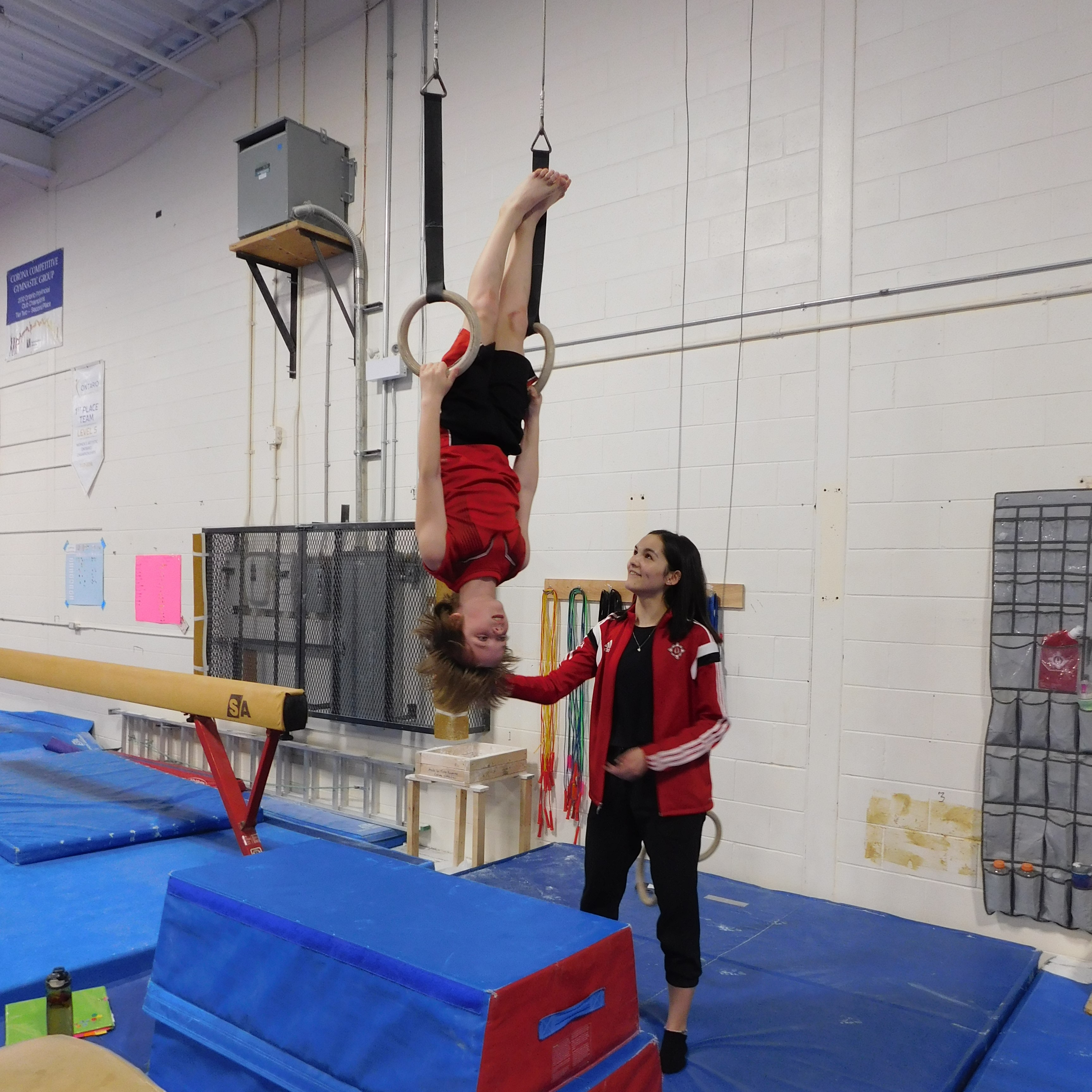 Gymnasts practicing at the Intermediate Level will further cultivate their strength, flexibility, balance and control to work toward their CanGym Purple and Blue badges. Skills learned by gymnasts at these levels (levels 5 & 6) include completing a cartwheel to roundoff, forward roll to sit on beam, assisted handspring with beat board and mini tramp on vault, and much more. New participants should have at least two years of previous gymnastics experience to join this class.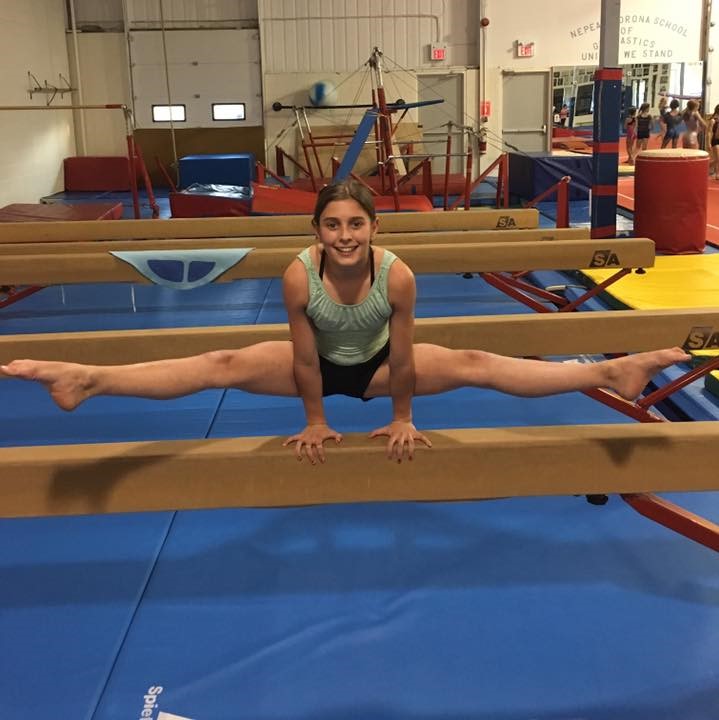 Gymnasts must earn the first six CanGym badges in order to join the Advanced gymnastics program. Advanced gymnasts will work on the remaining CanGym badges-Turquoise, Silver, Orange, Yellow, Green and Gold. These skills are challenging but still attainable for many of our athletes.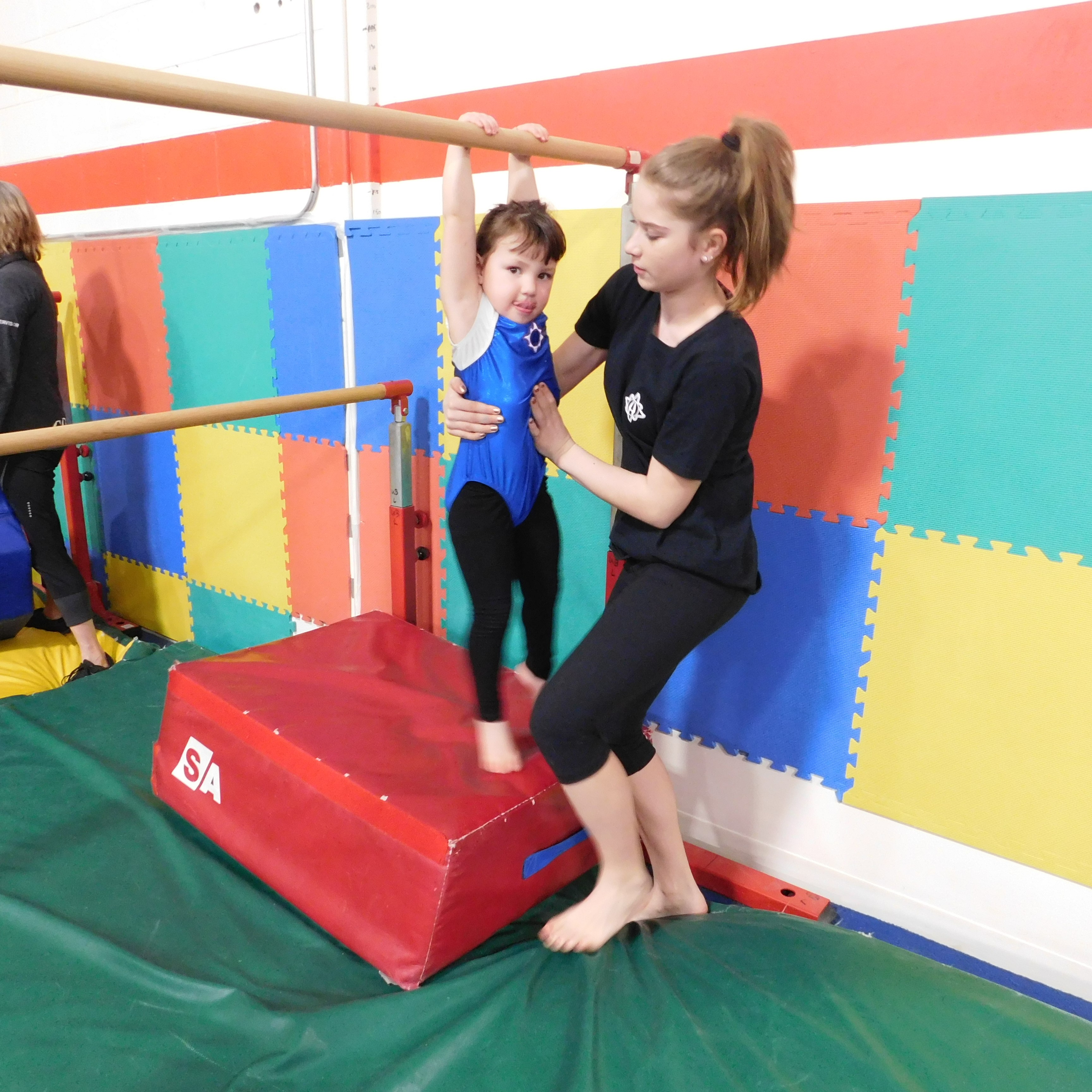 Corona Gymnastics offers a variety of special needs gymnastics classes for children with special physical, behavioral and mental needs. Options include gymnastics instruction for small group, or individual programs, as well as integration into regular programming (with assistance). Our staff will guide and encourage your child, introducing them to the various gymnastic apparatus suitable to their needs. Please call for further information.
Registration Fee
All members must pay an annual insurance and administration fee (Ontario Gymnastics Federation Fee) of $43.00, valid from July 1-June 30. The Ontario Gymnastics Federation Fee is non-refundable.