Preschool Gymnastics
At Corona Gymnastics, children will learn the foundations of all sport to help develop their balance, strength and physical awareness. Our state of the art gymnastics facility in Ottawa allows kids to tackle the fun and physical challenges of gymnastics using Olympic caliber equipment. All of our preschool gymnastics classes are focused on the 3 F's: FUN, FITNESS and FUNDAMENTALS.
Our youngest gymnasts begin in our preschool gymnastics classes which make use of our "The Kiddie Park", along with our beams, trampolines, foam pits and floor area. Parents of children in our Squirt Gymnastics classes are required to accompany their little gymnasts, while parents of our Mighty Squirt and Kindergym programs may enjoy watching their children from our spacious parent's lounge. There are no prerequisites for any of our preschool gymnastics classes. These classes are organized by age only, not ability.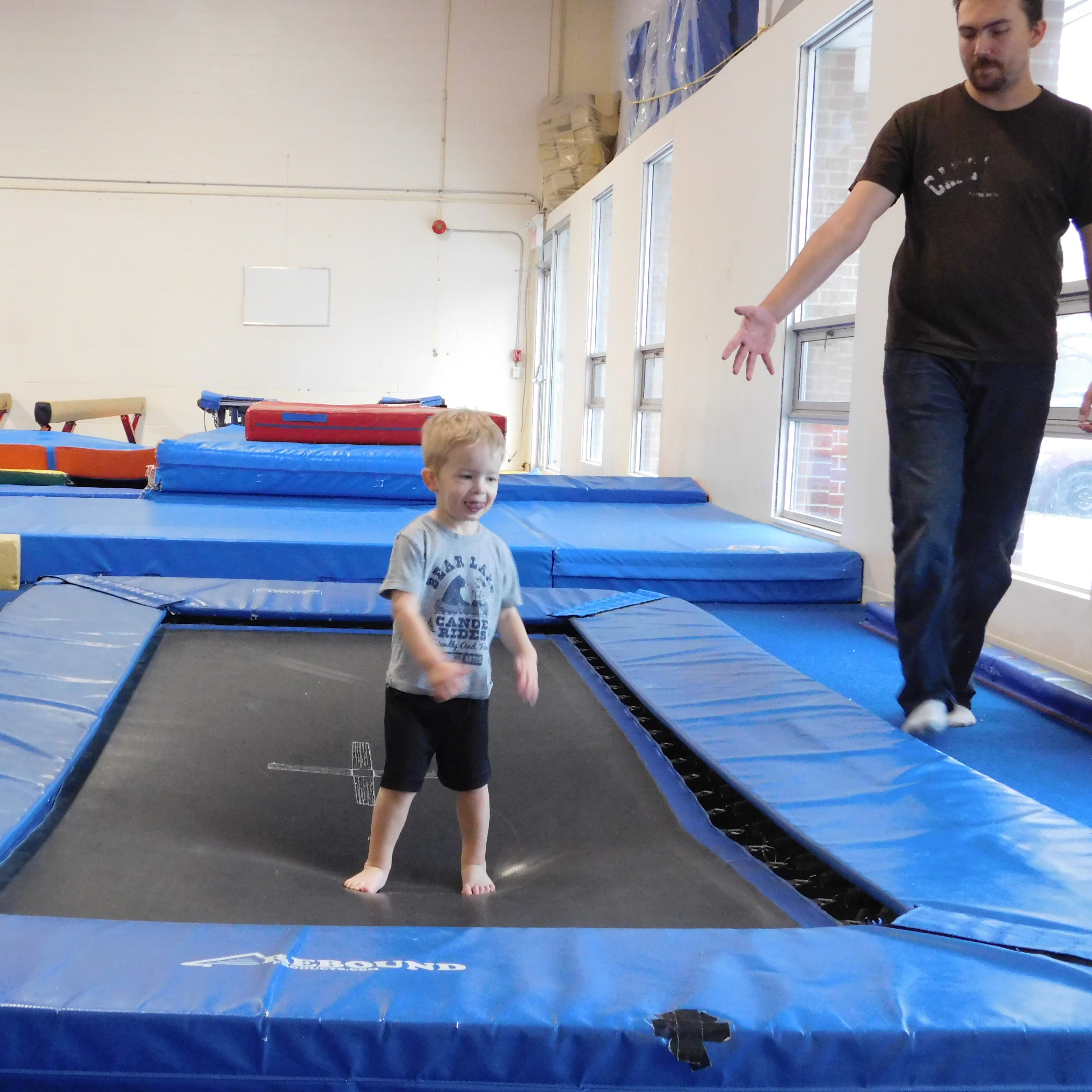 Gymnastics classes for toddlers are all about developing the flexibility, coordination and confidence of young children. The Squirt preschool gymnastics program will help your child hone their motor skills while providing a fun, active and engaging experience. Children will enjoy learning to hop, swing, roll, and balance using specially adapted gymnastics apparatus. Small gymnastics equipment, balls, hoops and ribbons will also be used to create an interactive learning experience. Parents or guardians are required to accompany children in the Squirts toddler gymnastics class.
COVID ADAPTED CLASS. One adult is required to accompany and assist the participant. Attending adult must be fully vaccinated.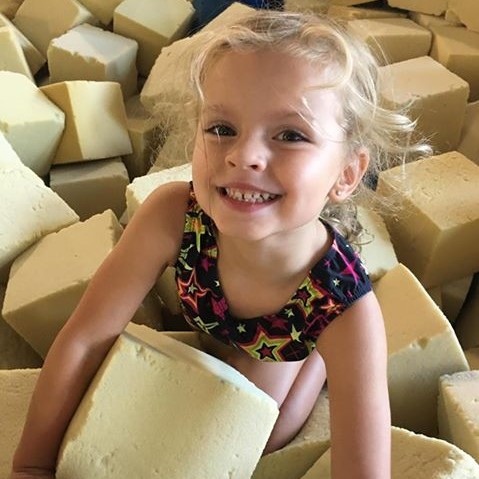 This is a combined Mighty Squirt and Kindergym class that is offered during the week. Parents are not required to accompany children in the Mighty Squirt and Kindergym gymnastics class.
Our Mighty Squirt and Kindergym gymnastics classes for kids are designed to help develop body awareness, coordination, agility, strength, flexibility, and self-confidence. Mighty Squirt and Kindergym coaches create a positive, inclusive and fun learning environment to encourage the growth of all gymnasts. This children's gymnastics program will introduce kids to bars, beam, floor, rings, tramp as well as our smaller gymnastics equipment. Dexterity will also be developed using balls, hoops and ribbons.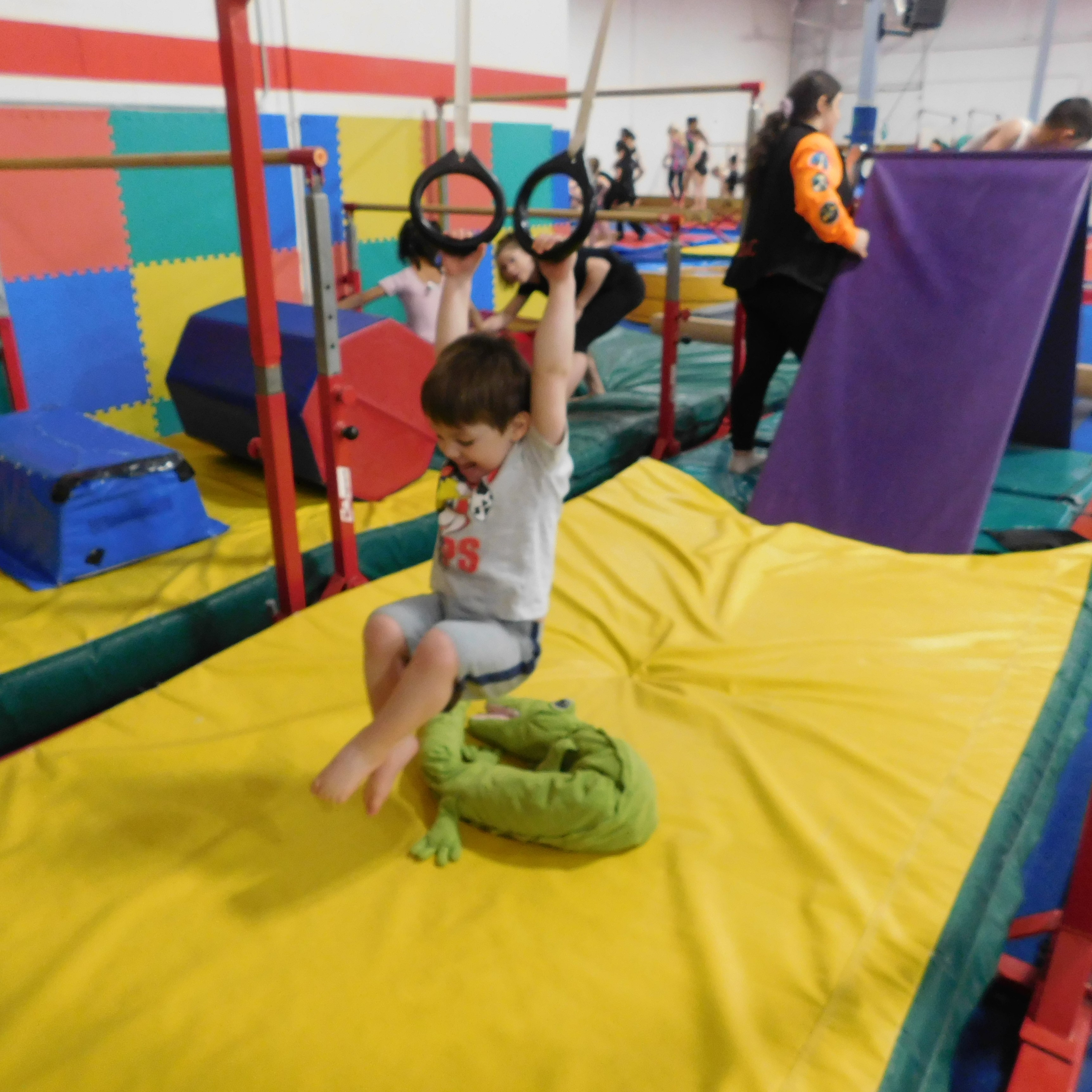 This gymnastics program is designed to develop children's coordination, agility, flexibility, strength, body awareness, and self-confidence in a fun and positive atmosphere. Gymnastics for kids in the Mighty Squirt program will include use of the bars, rings, floor, tramp, and smaller gymnastics equipment. Children will also learn to develop their dexterity using balls, hoops and ribbons. Mighty Squirt Gymnastics classes do not require the accompaniment of parents.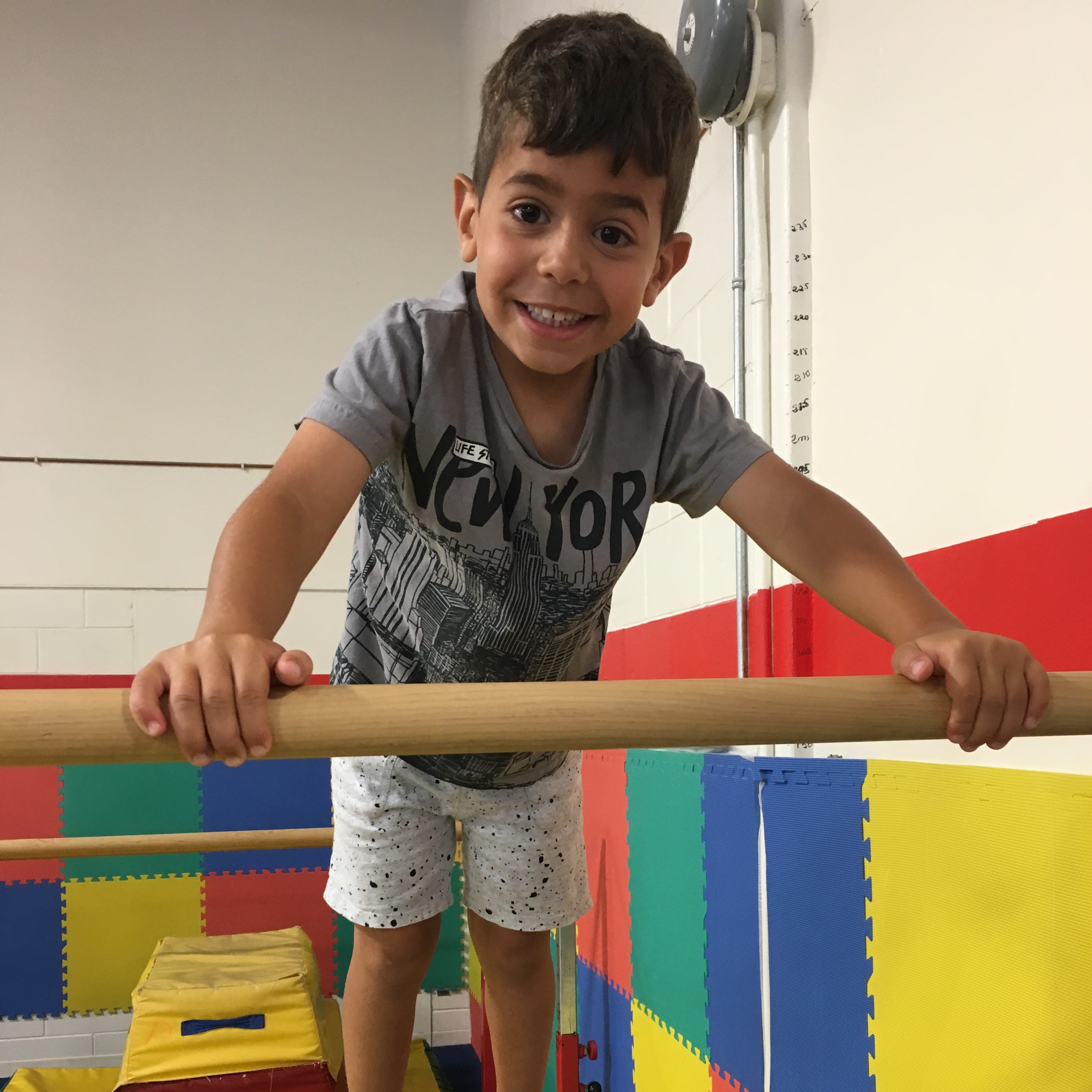 Kindergym Gymnastics for 4.5 - 5 year olds is intended to introduce children to the fundamentals of gymnastics. Gymnasts will develop their abilities on the beam, floor, rings, bars, tramp and various small equipment. Coaches will also leverage practice with balls, hoops, and ribbons to hone their dexterity in a fun and engaging way. Children who have some previous experience with gymnastics will enjoy getting to "warm up" with skills they've previously learned while they continue to develop their gymnastics fundamentals.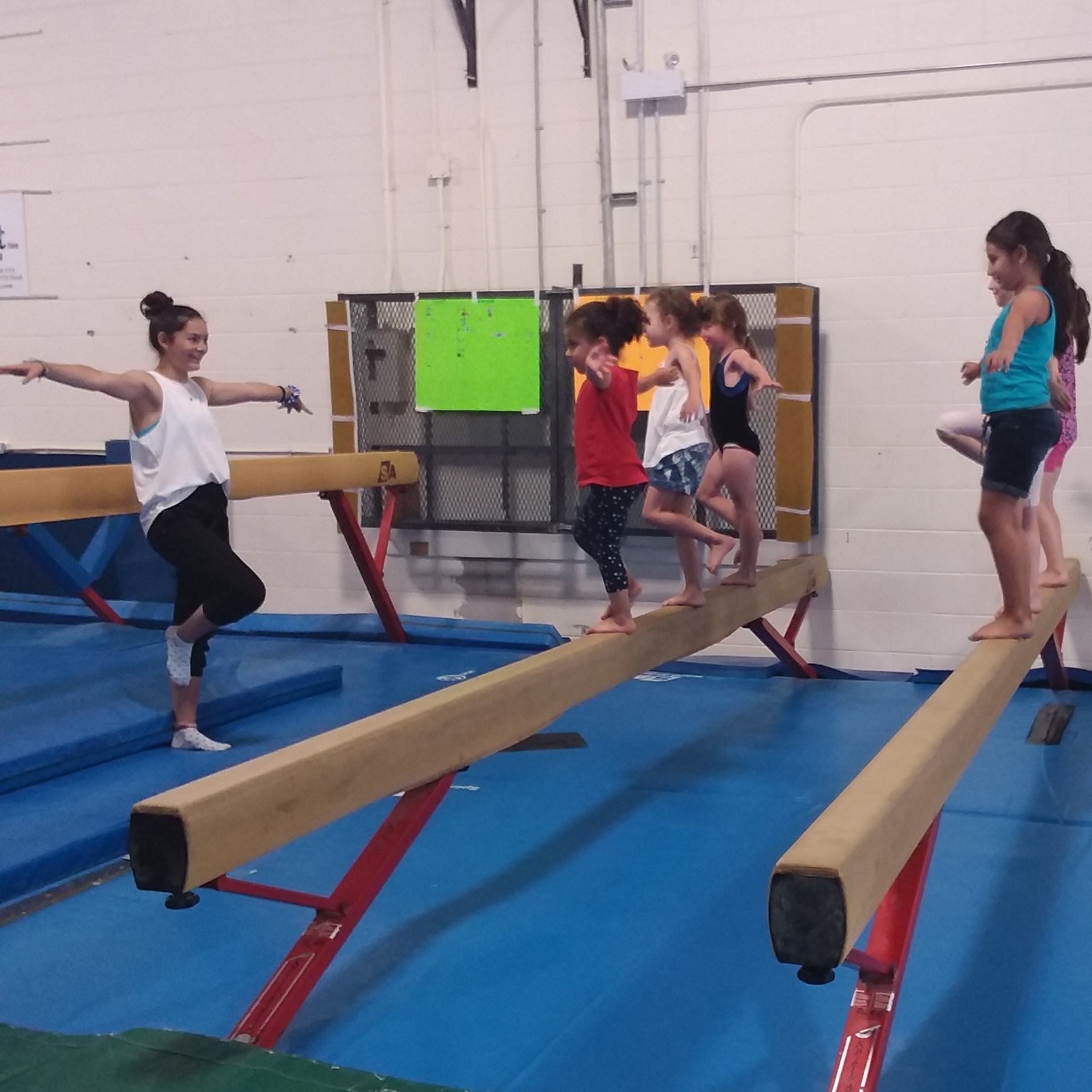 Gymnastics for beginners in a fun and energetic atmosphere! Young gymnasts will follow a two-stage program designed to balance fun and fitness with gymnastics fundamentals. Children will be introduced to new gymnastics skills that correspond with the first two badges of the Cangym program. As they progress through the program, gymnasts will earn colourful stickers that can be added to their Corona Gymnastics Certificate.
Classes for this co-ed combined program are offered at the same time as our preschool gymnastics classes. This program also follows the same gymnastics curriculum as our Recreation Dynamo and Spartan class.
Registration Fee
All members must pay an annual insurance and administration fee (Ontario Gymnastics Federation Fee) of $43.00, valid from July 1-June 30. The Ontario Gymnastics Federation Fee is non-refundable.