Private Gymnastics Lessons and Small Cohort Groups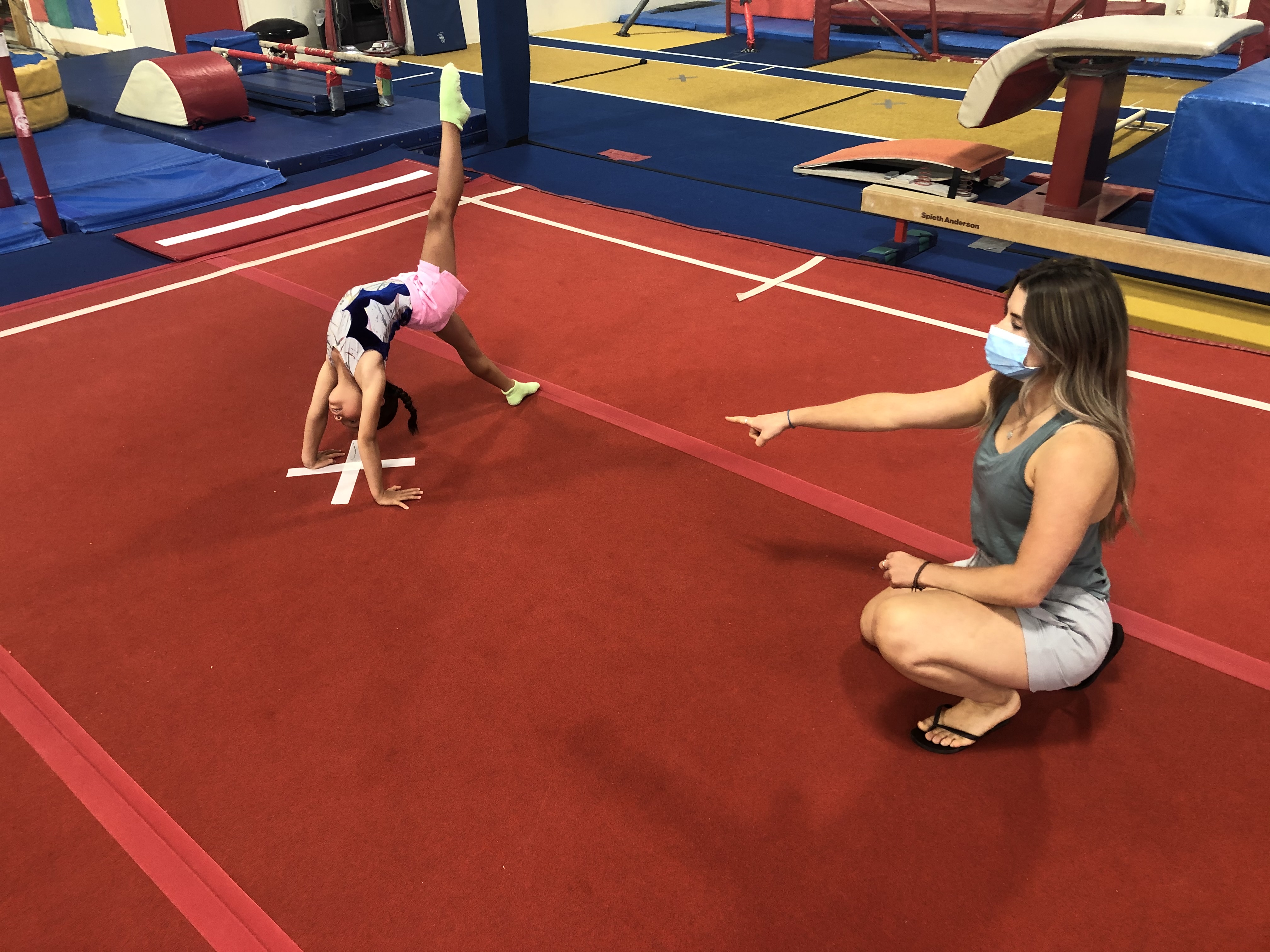 Semi-private / Private gymnastics lessons
Small Cohort Groups

Corona Gymnastics offers both semi-private and private gymnastics lessons for anyone looking to improve specific gymnastics skills, or anyone just interested in staying fit! Private gymnastics lessons are a fantastic way to build your strength, balance and coordination and focus on what you would like to learn. Corona also provides private Acro lessons. Private Acro lessons allow dancers and cheerleaders help develop skills so they can adopt these artistic movements into their routines. Coaches providing private acro lessons will create a fun and encouraging environment, and adapt lessons to cover the skills that matter most to you.
Small Cohort Groups - NEW!!! To help families have a greater sense of safety, we are now offering small group classes for your child do to gymnastics with their social circle. To book, families would be responsible to make their own cohort group and we would arrange a class day/time with you and assign the coach. These classes will give your child the opportunity to do a sport they love with friends in their bubble.
| Cost per Child | Duration | # of Students |
| --- | --- | --- |
| $250 | 1 hour classes, 4 classes | 1 |
| $190 | 1 hour classes, 4 classes | 2 |
| $160 | 1 hour classes, 4 classes | 3 |
| $137 | 1 hour classes, 4 classes | 4 |
| $115 | 1 hour classes, 4 classes | 5 |
*We require 24 hours notice to cancel/reschedule a private gymnastics lesson.
*Please note for semi-private lessons you are required to find the other members in your group.
Registration Fee
All members must pay an annual insurance and administration fee (Ontario Gymnastics Federation Fee) of $43.00, valid from July 1-June 30. The Ontario Gymnastics Federation Fee is non-refundable.