Summer Gymnastics Camp
Summer day camps at Corona Gymnastics provide kids with upbeat and engaging gymnastics lessons as part of a diverse summer camp experience in Ottawa. Our summer camps for kids begin with gymnastics instruction each and every day. After campers enjoy morning gymnastics, they'll have the opportunity to choose from a variety of activities to participate in next. Children with a love of sport and physical activities can participate in team and field sports, and cheerleading or dance, while kids who want to express themselves artistically can sit down to some arts and crafts! Outdoor activities are also available to campers who want to be active outside.
*Field Trip locations are subject to change*

Full-day Program
Each afternoon our full-day campers will go on an outdoor excursion where they will participate in energetic field games (in the field across the street), or cool off and enjoy the Colonnade Splash Pad and playground. Whether they're playing summer camp games or exploring the splash pad, campers will grow as they play together and make new friends.
Thursday Programming

For Camp 2023, Full-Day Campers will take an exciting field trip or be surprised with a captivating visitor.

*Please note field trip locations are subject to change based on location opening and bus availability.

Snacks
Healthy mid-morning snacks are provided for all summer day camp participants. Parents are welcome to send their campers with additional nut-free snacks, however, Corona Gymnastics is a waste-free facility so we kindly ask that any additional snacks are sent in reusable containers.
Ottawa Summer Camp Programs 2023
| | | |
| --- | --- | --- |
| 2023 CAMP | Theme | Field Trip (full day only) |
| Week #1 | Carnival | Merivale Mini Golf |
| Week #2 | Zootopia | Saunders Farm |
| Week #3 | Jurassic Island | Little Rays Reptile Visit |
| Week #4 | Time Travellers | History Museum |
| Week #5 | Disney | Saunders Farm |
| Week #6 | Under The Sea | Calypso |
| Week #7 | Superheros | Lac Leamy Beach |
| Week #8 | Olympics | Saunders Farm |
| Week #9 | Space Is The Place! | Science & Tech Museum |
| Week #10 | Safari | Little Rays Reptile Visit |
Registration Fee
All summer camp members are required to pay an annual insurance and administration fee (Ontario Gymnastics Federation Fee) of $43.00, valid for the year, July 1-June 30.
The Ontario Gymnastics Federation Fee is non-refundable.
We require 14 days notice for a Summer Camp refund.
BEFORE & AFTER CARE
8:00-9:00am & 4:00-5:00pm $7/day, $28/week
For Ages:
5 - 15 years old (Girls & Boys)
Time:
9:00am-4:00pm
Duration:
1.5 hour classes
VIEW Availability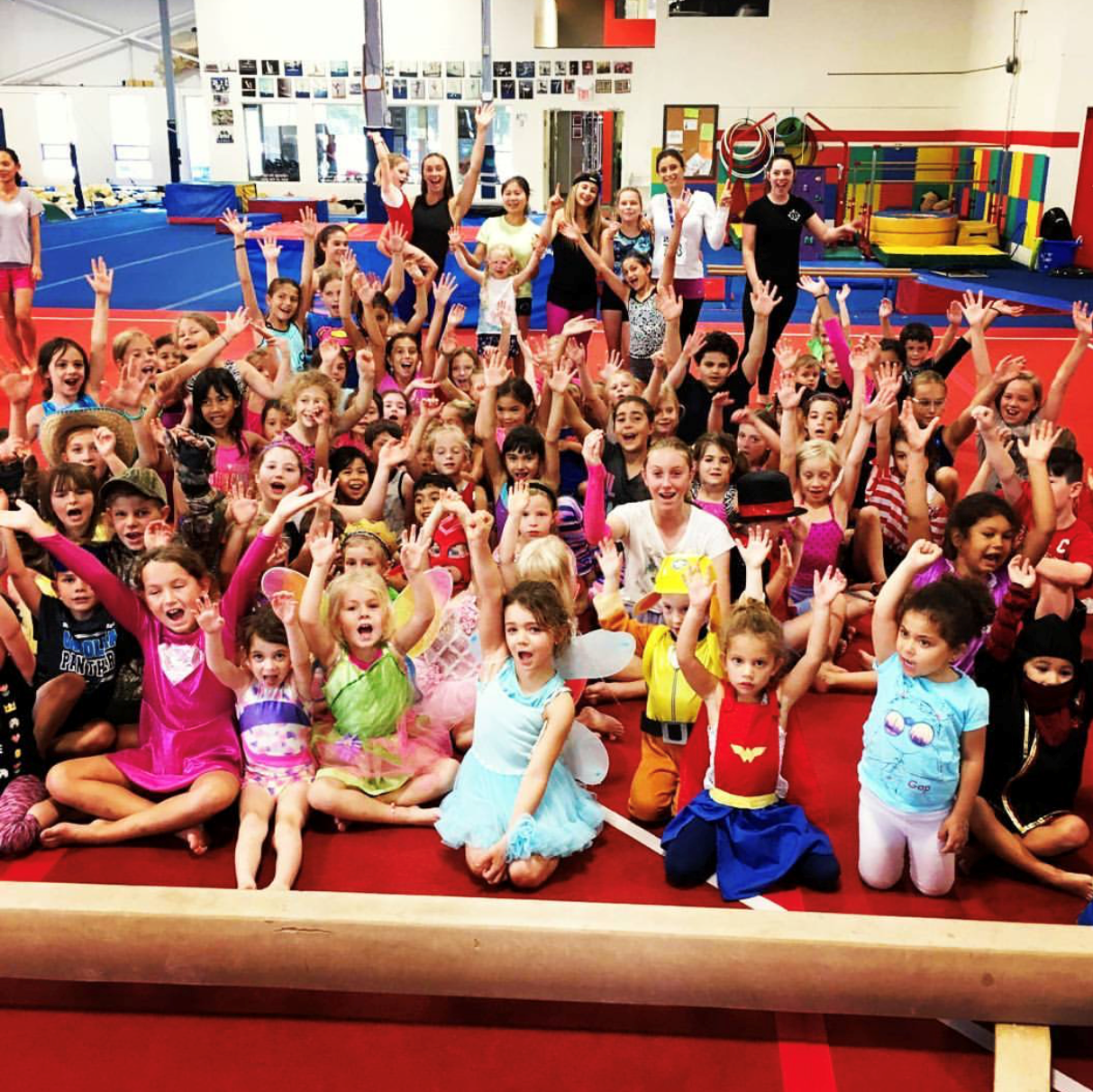 Corona Gymnastics in Ottawa offers girls and boys a full day filled with interesting and fun activities. Our professional and experienced coaches keep your children physically active with gymnastics in the morning and a variety of activities, arts and crafts, and athletics to choose from throughout the day. Kids participating in our full day camp programs will enjoy daily outdoor excursions, and weekly field trips or visitors on Thursday. Athletics include: gymnastics, field sports, cheerleading, dance, and more.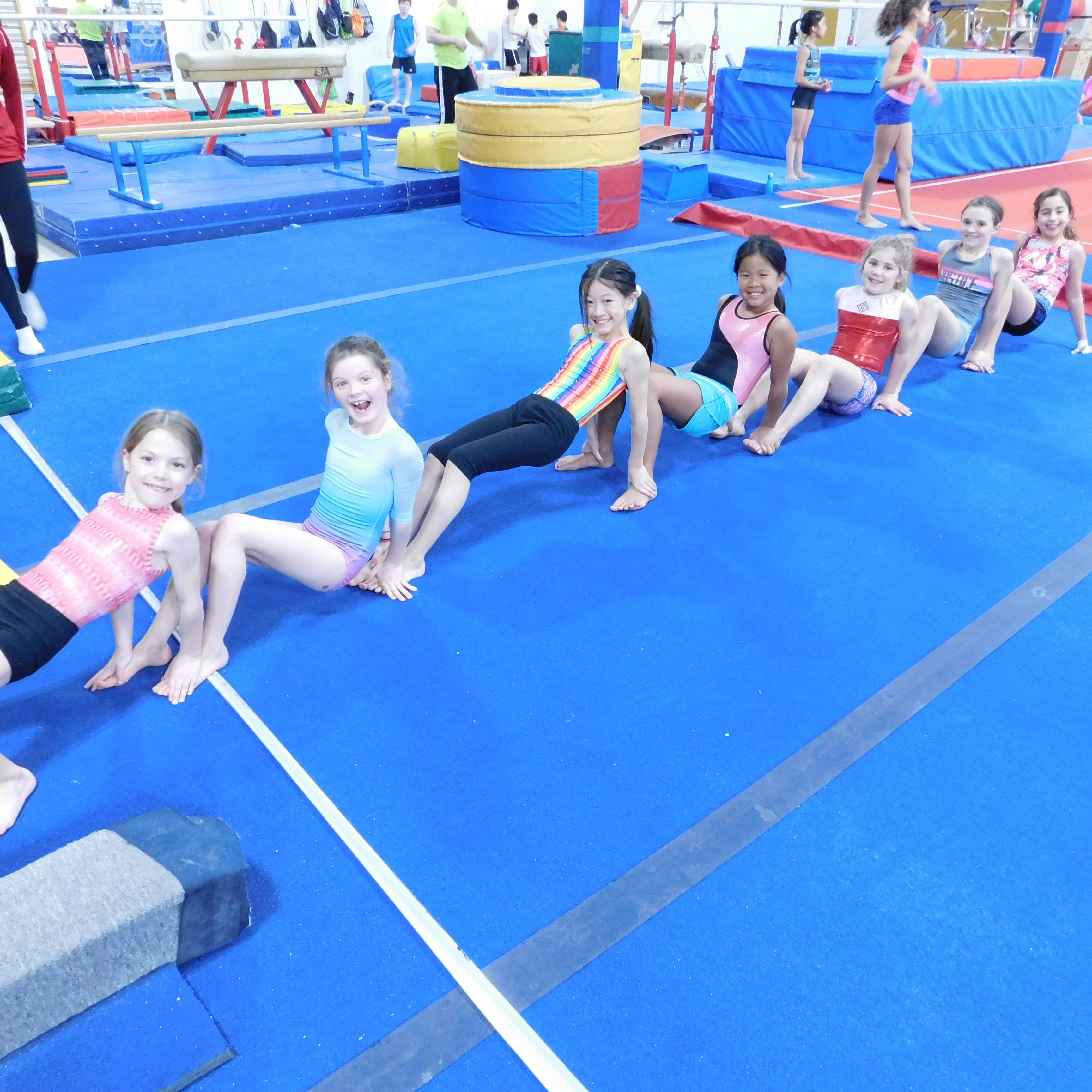 Half-day summer day camps begin with a morning gymnastics session lead by our certified coaches. All campers may then choose from a variety of athletics, and activities that center around our weekly themes. Campers will have fun working together and competing against one another in sport, or learning to improve their skills in optional areas such as dance and cheerleading. Corona Gymnastics ensures an inclusive, fun-filled experience for all campers.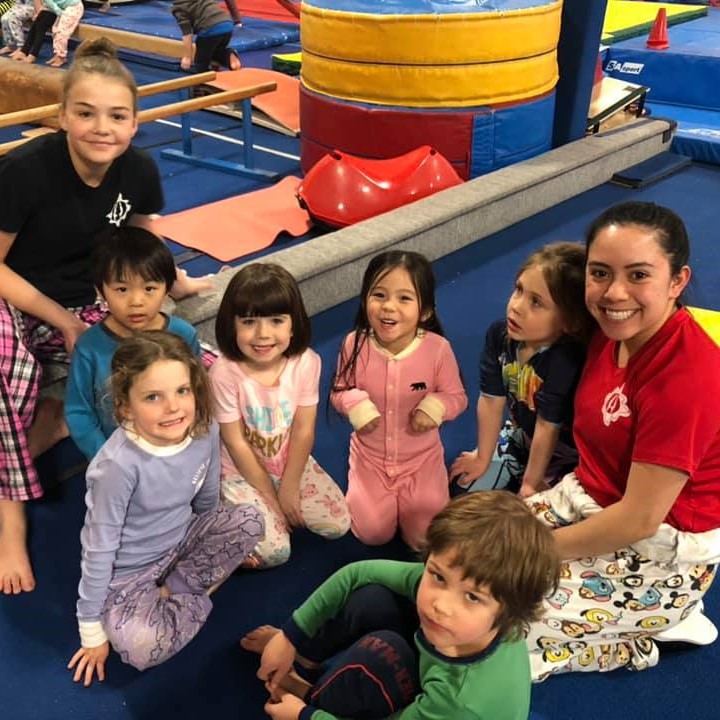 Full day preschool summer camp programs have a smaller group to coach ratio to ensure the needs of our younger campers are met with care. Our preschool campers will enjoy a morning of gymnastics, arts and crafts, and games before joining our older kids for afternoon events and activities. Smaller preschool groups are maintained throughout the afternoon as children attend excursions, play field games, and enjoy Corona's summer camp fun!
NOTE: 4 year old full day camp do not attend week 6 field trip to Calypso, the camp stays at the gym for a fun activity.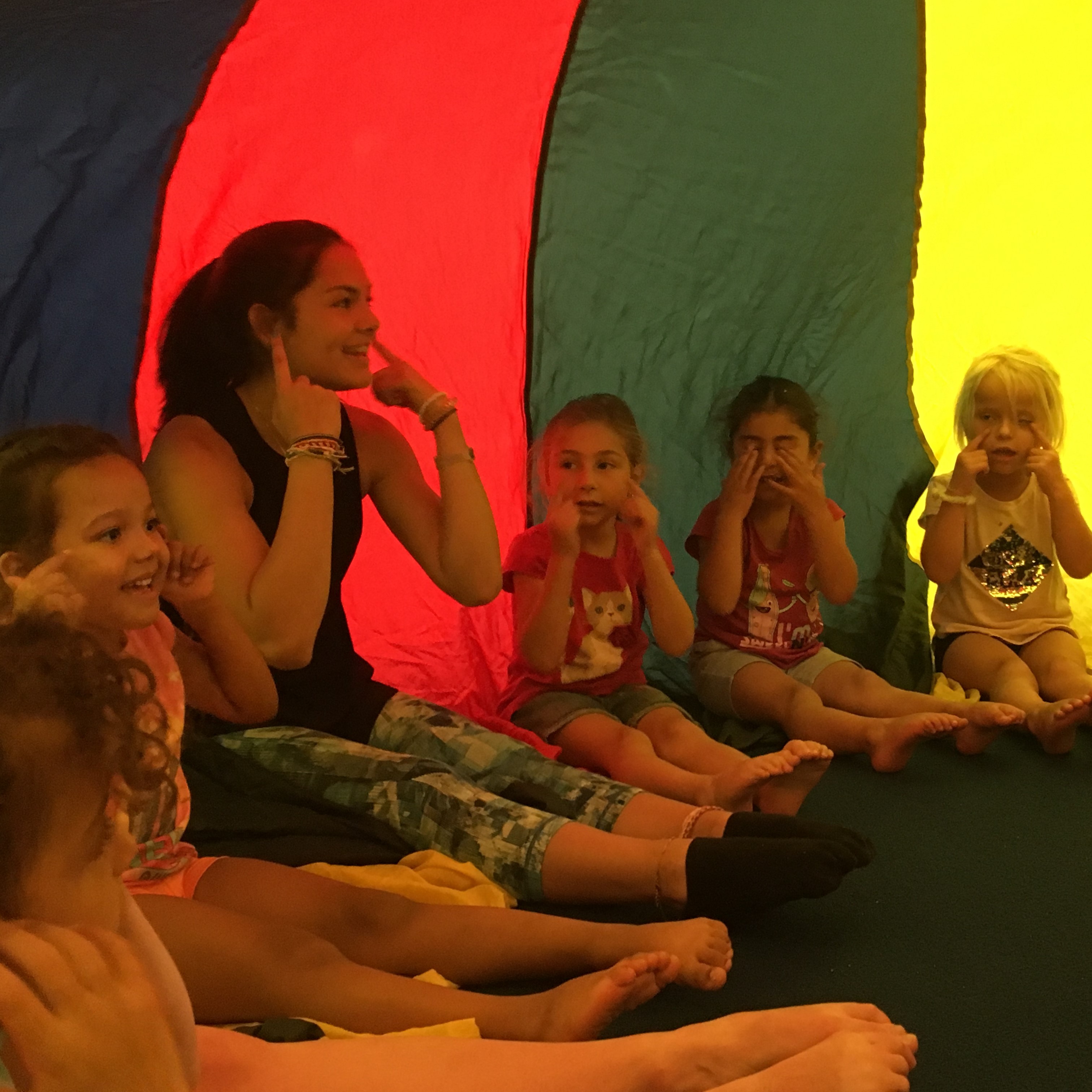 Young girls and boys in our morning preschool summer camp programs will enjoy captivating, interactive activities including gymnastics, arts and crafts, games, and more. Children will build self-confidence as they learn new skills and play together in a group. All summer camp gymnastics activities are led by Corona Gymnastics' certified coaches.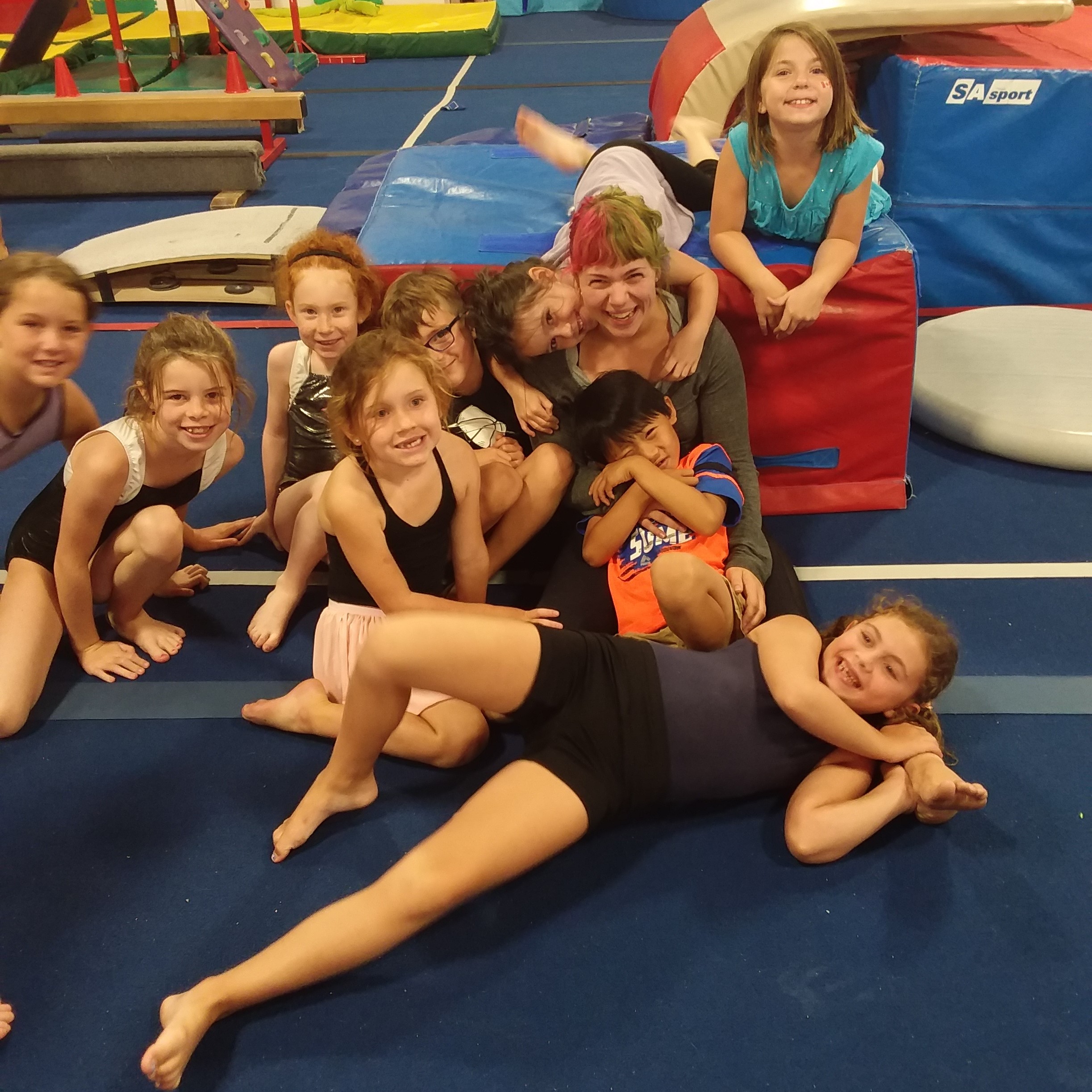 Corona Gymnastics staff are available to provide extra care for campers between 8:00am-9:00am in the morning and 4:00pm-5:00pm at the end of the day.
Before/After Camp Care is $28 for the week ($22.50 for 4-day week)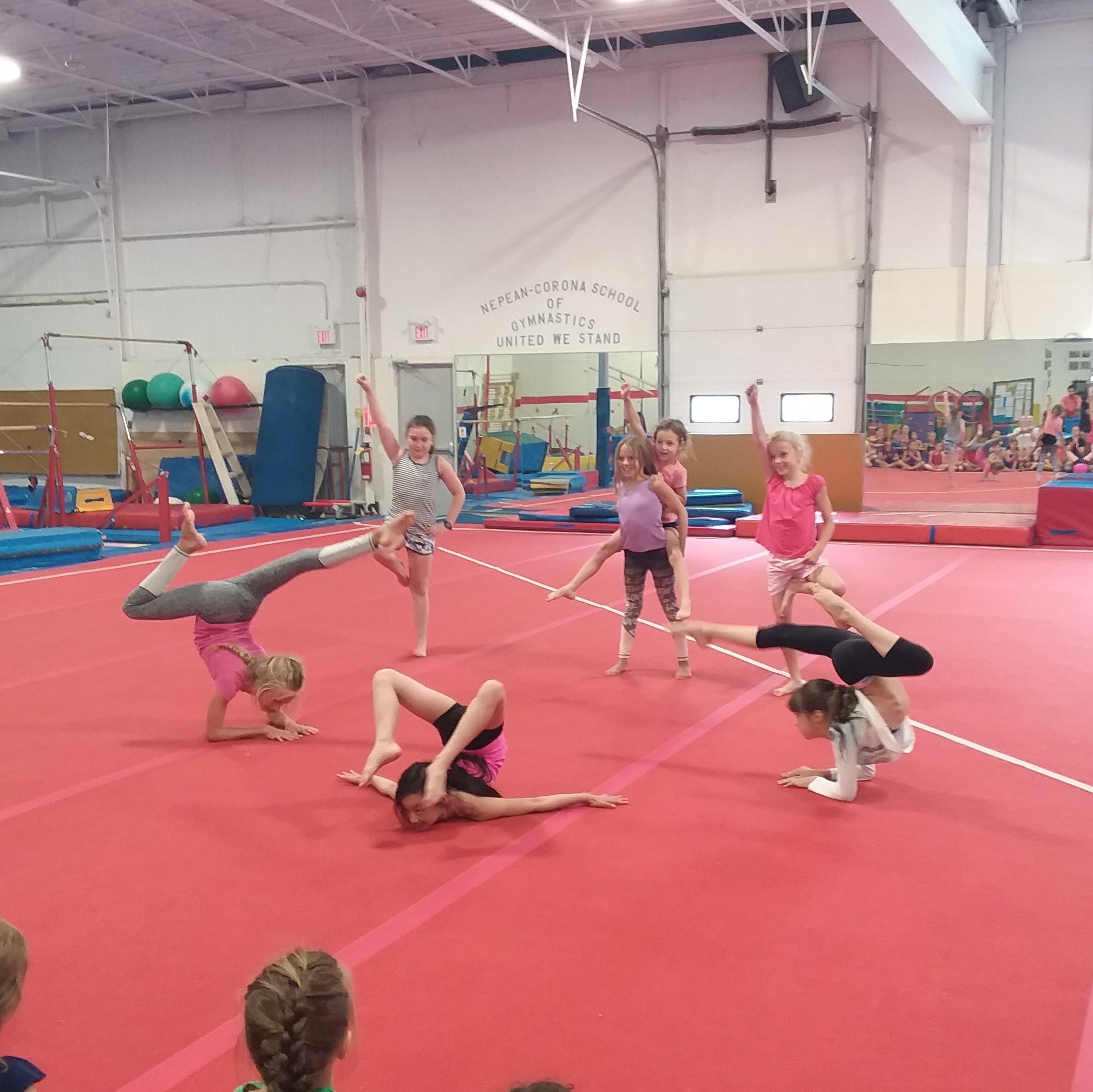 Corona Gymnastics offers two different advanced summer camps; one for gymnasts and another for dancers and cheerleaders. Both camps work on skills development in their sport. I
The advanced gymnastics camp is specially designed for girls in the Corona Gymnastics regular and advanced gymnastics programs. In this camp, gymnasts will review and sharpen their existing skill-set to improve upon their flexibility, strength and control. Beyond existing skills, gymnasts will also be challenged with new skills so that they may further advance their gymnastic abilities.
This acro camp is focused on improving flexibility, strength and endurance by expanding a participant's acro skills. Acro movements learned in this camp can be incorporated into existing cheer and dance routines. Please note that this is not a cheerleading camp.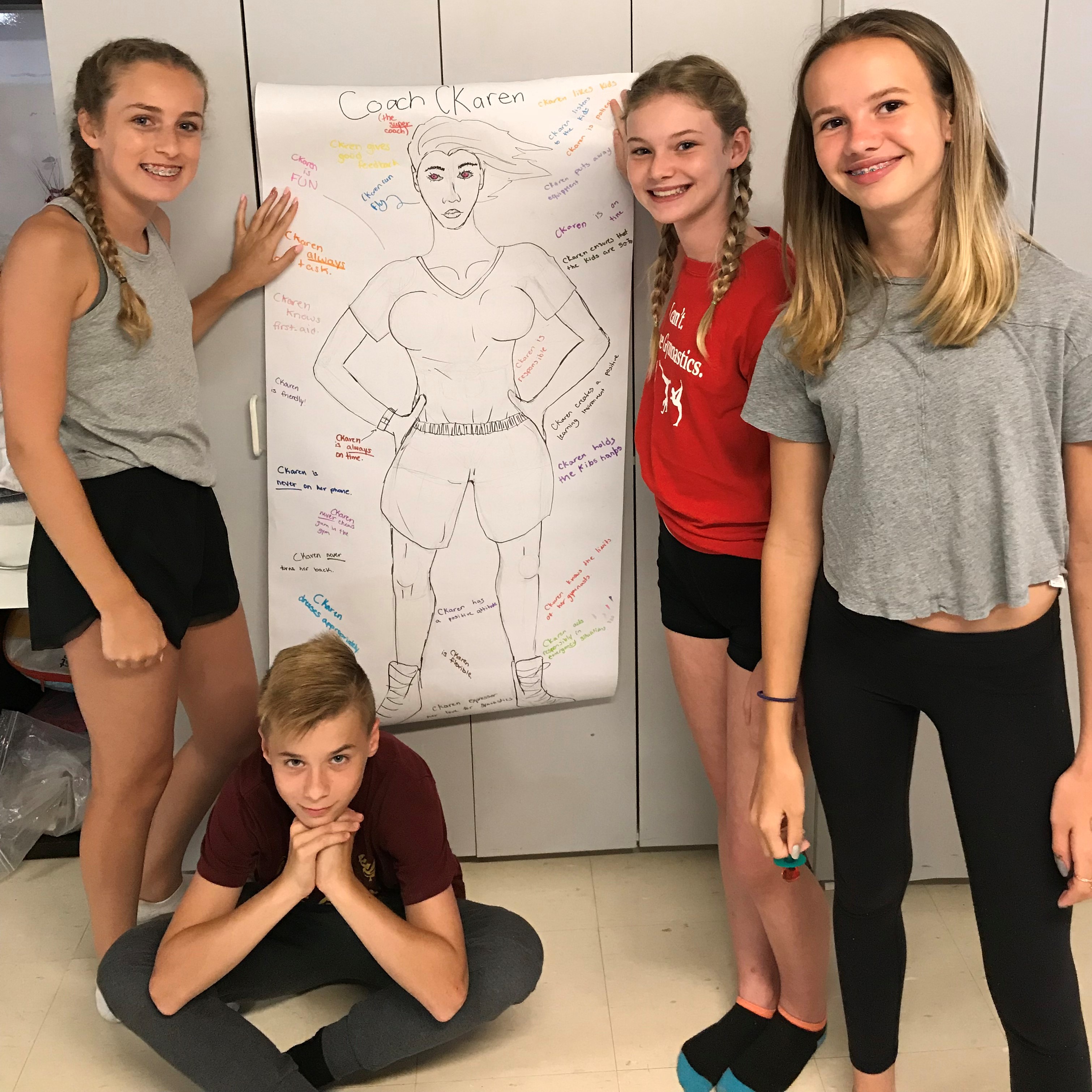 Corona Gymnastics offers a Coach in Training camp (C.I.T. camp) for youth ages 13 to 16 years old who would like to learn the basics of becoming a gymnastics coach, and how to work with children. There is a lot to learn in order to become a great gymnastics coach. This C.I.T. camp will cover the step-by-step processes of running a gymnastics class, including warm-up exercises, gymnastics games, and conditioning. Our programming will also cover the soft skills of gymnastics coaching including class management and coaching styles. Throughout the C.I.T. camp we will emphasize safety and the techniques required to spot, direct, and lead gymnasts. All coaching training is taught by mentor coaches with years of gymnastics coaching experience.
Upon successfully completing our Coach in Training camp, CITs may be offered a position in Corona Gymnastics' upcoming season here.
If interested-please email Tammy at tammy@coronagym.ca